Certifications
SCIENTIFIC INFORMATION ON DRUGS: CERTIFIED QUALITY
Since 2004 Farmindustria (the association of pharmaceutical companies operating in Italy) asks its associates to implement and maintain active the most appropriate organizational instruments to ensure and demonstrate in a rigorous way the respect of the principles and of the regulations relative to a correct scientific information with regard to the drugs marketed, such as, for example, Law Decree 219/06, the Code of Practice, the Farmindustria Guidelines and the other applicable regulations.
The verification process entails that a third body accredited by ACCREDIA (Italian accreditation body) ascertains every year the respect of the rules, the correct execution of scientific information processes, the transparency in the relationship with those involved in the sector: doctors, sanitary operators, Public Bodies. Should the annual verification have a positive outcome the Body in charge will issue a certificate of compliance attesting that the company is operating in compliance with the standards set by the FARMINDUSTRIA reference document for the certification of the procedures relative to the Scientific Information Activity.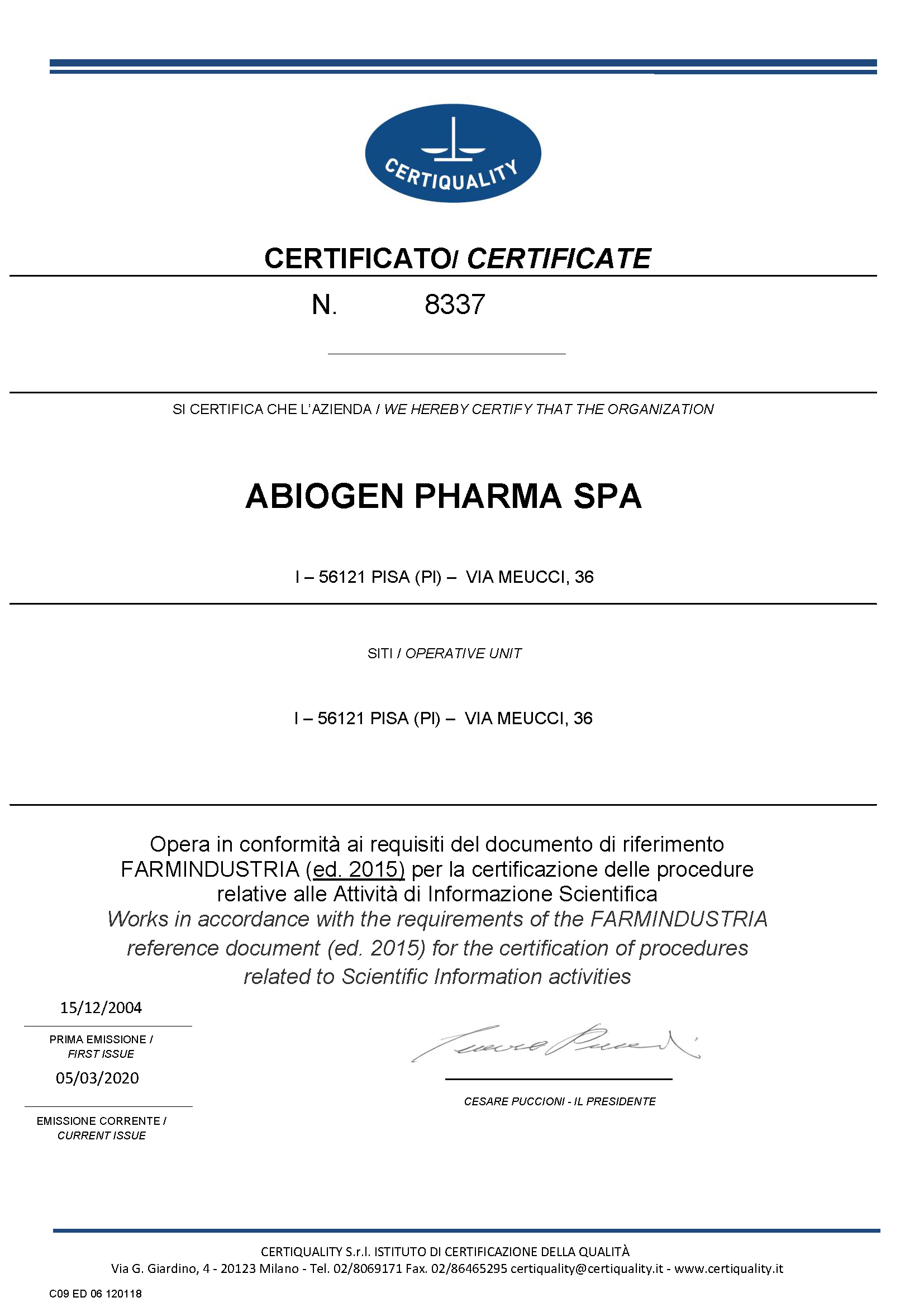 ISO 9001 – 2015 CERTIFICATION
The ISO 9001 – 2015 Certification provides a strategic approach to the quality system ensuring that company objectives converge in work processes and procedures to guarantee the optimization of all the productive resources. It improves company performance and improves the management of company risk by keeping problems constantly under control and by ensuring the full compliance to current regulations. It gives employees, Clients and suppliers the clear message that the company is committed to high standards and intends to pursue the continuous improvement of the quality of its products and services.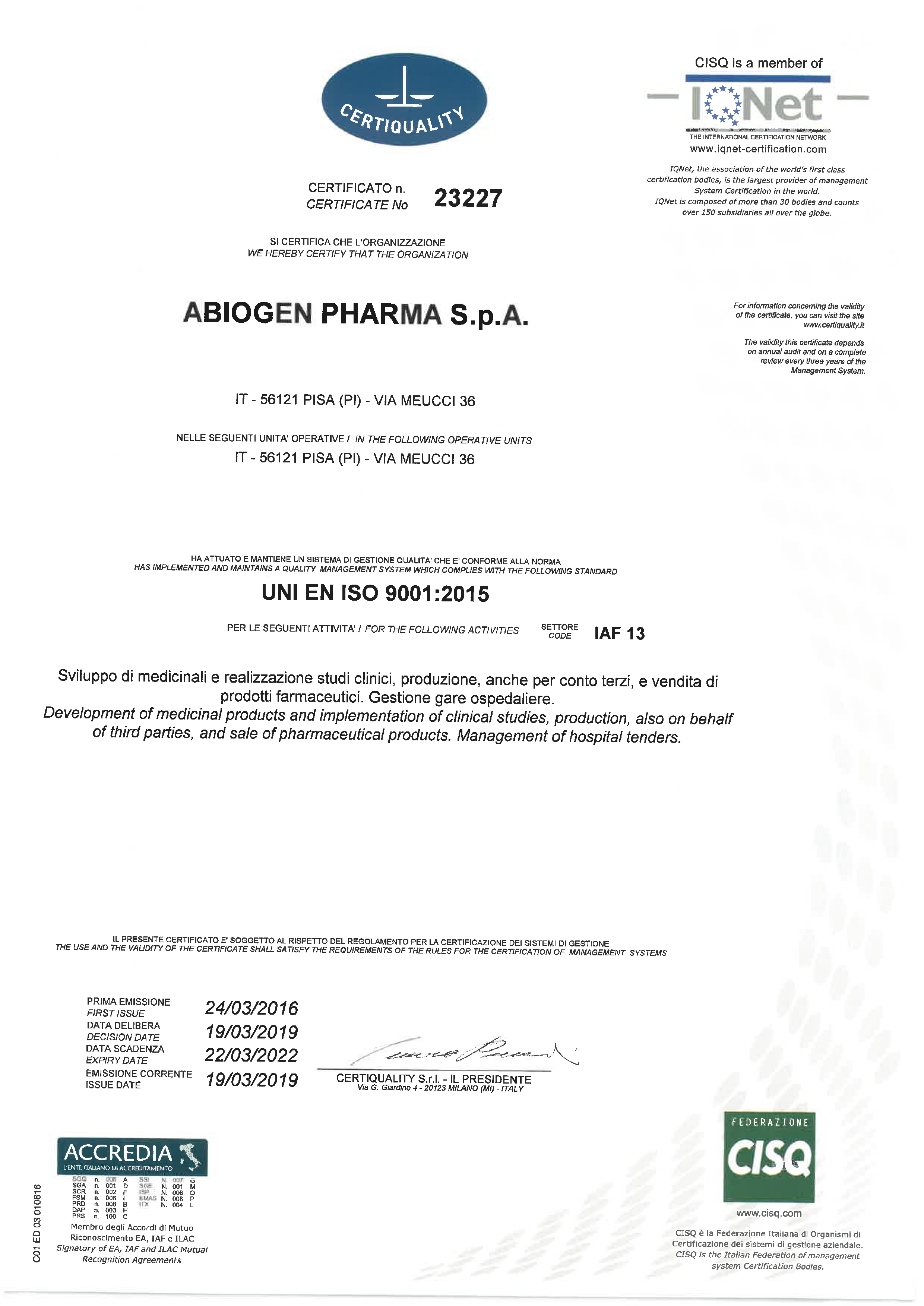 ISO 45001:2018 CERTIFICATION – CERTIFICATE 27729/A