Corporate Campaign
2020-2021: ABIOGENERATION: WE SUPPORT YOUR GENERATION'S BONES
Abiogen Pharma is here.
Abiogenerations is the claim of the 2020 corporate campaign. It underlines the experience that, for generations, has distinguished the Company in taking on, managing and supporting people with bone metabolism deseases.
Abiogen Pharma has been present for over five generations and by this campaign it confirms its commitment to the country and to italians, in every age of life.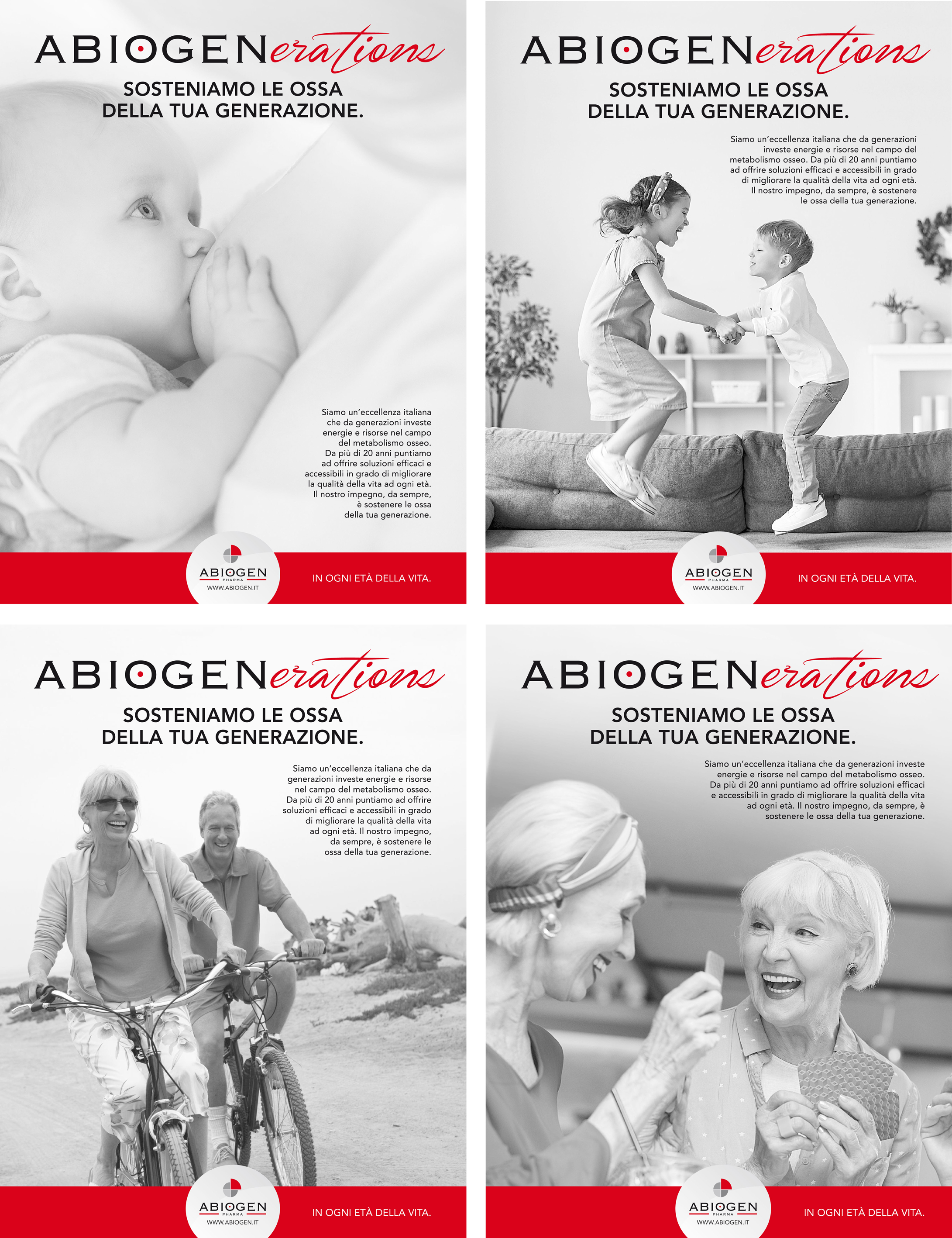 2018-2019: WE SUPPORT THE RIGHT TO BONE HEALTH
2017-2018: WE DO PREVENTION AND EVEN MORE
2015-2016: ACCESSIBLE: OUR IDEA OF DRUG
2014-2015: A HEALTHY COMPANY FOR A HEALTHIER COUNTRY