Corporate Campaign
2020-2021: WE FIGHT FOR BONES. TOGETHER.
Abiogen Pharma works and is on side of all people who have or could have bone metabolism problem. Bones are our support, they allow us to stand up straight and move around.
Abiogen Pharma, for 25 years, has dedicated itself to the study and treatment of bone metabolism disorders in order to provide effective and accessible solutions, in every age of life.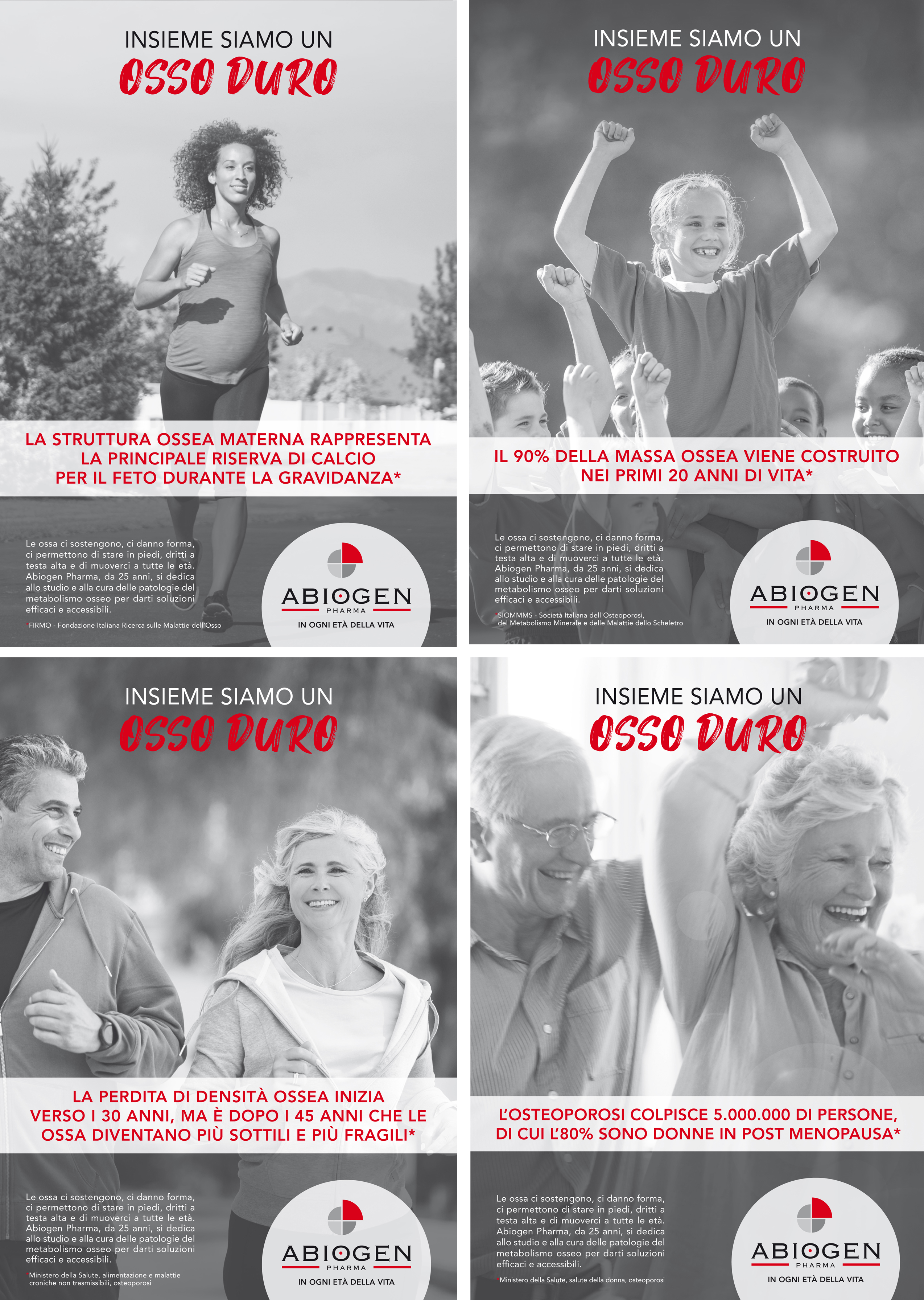 2020-2021: ABIOGENERATION: WE SUPPORT YOUR GENERATION'S BONES
2018-2019: WE SUPPORT THE RIGHT TO BONE HEALTH
2017-2018: WE DO PREVENTION AND EVEN MORE
2015-2016: ACCESSIBLE: OUR IDEA OF DRUG
2014-2015: A HEALTHY COMPANY FOR A HEALTHIER COUNTRY